Purchasing your own  freehold offices is one of the biggest decisions that any business can make. There are a huge number of considerations, and significant financial implications. The process of taking a freehold property involves a wide range of brokers, banks, receivers, agents, direct sellers and off market opportunities. It is vital that you have a company who is willing to go to war on your behalf, knowing the intricacies of the property market and able to ensure you get the best possible deal on the space.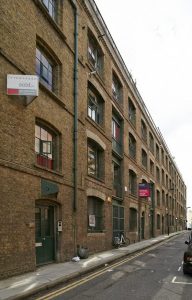 Shoreditch Office Space has a team dedicated to the acquisition of freehold properties, providing the expertise and local knowledge that proves invaluable when it comes to your search.  Our property consultants can provide you with accessible technical support to guide you through every stage of the process, from search and identification, through to negotiation and fit out.
We often get asked by clients to explain the issues involved in buying a building rather than renting. The answer will always depend on the motivations for the potential client, whether it's to buy for investment reasons or to offer your company a long-term and stable home.  It will be necessary to take tax  advice on purchasing an office building as well as understanding the refurbishment possibilities, both of which Shoreditch Office Space can help you with.
The freehold market in Shoreditch is currently experiencing high demand, as existing companies grow and look to secure long-term work space in East London. There has also been an influx of organisations from around the world looking to take offices in 'Tech City'. With demand on the rise, it is more important than ever to be represented by a company that is willing to go to war on your behalf to secure the best possible deal on a freehold property.
Shoreditch Office Space is here to advise you on every aspect of your Freehold offices acquisition. Our expert team are able to offer guidance that empowers our clients to make informed and balanced decisions. For more information on how Shoreditch Office Space can help you secure work space, or to learn more about the services we provide to our clients, please contact us today.
For more information on Shoreditch Office Space and the services we can provide to assist your next property search, please contact sales@reesa.com or call the office on 020 3434 3860.