Shoreditch Office Space has an extensive network of market-leading partners who provide a comprehensive range of services to keep your work environment fresh and functional.
The benefits of office plants have been well documented and, for any company considering its corporate image and working environment, the introduction of planting is a crucial element of work space design.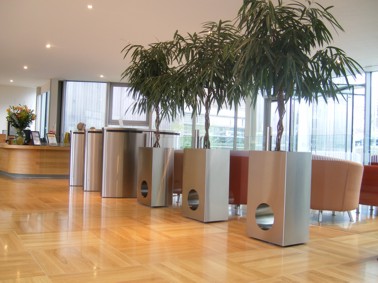 Increased productivity as a result of proper office design is a cost-effective way of boosting workforce motivation and ultimately the balance sheet. Adding prestige and vitality to the workplace, effective use of office planting can transform your work environment.
Air quality is significantly improved in offices with oxygenating plants that are well maintained, and it has been proven that there is a correlation between increased staff enthusiasm and reduced absenteeism in 'green offices'.
Plants can also play a role in office design, providing an attractive division between areas, distinguishing pathways, disguising certain unattractive office features or simply providing a degree of privacy.
For more information on how Shoreditch Office Space helps our clients with this, as well as a variety of other issues relating to their work space search, please contact us today.