These serviced offices in Farringdon, London, have exceptional interiors with plenty of colour, exposed brickwork, mid century style furniture, lounges and kitchen facilities on each floor. The icing on the cake is the large outdoor roof terrace, complete with wooden decking, lawns and picnic tables.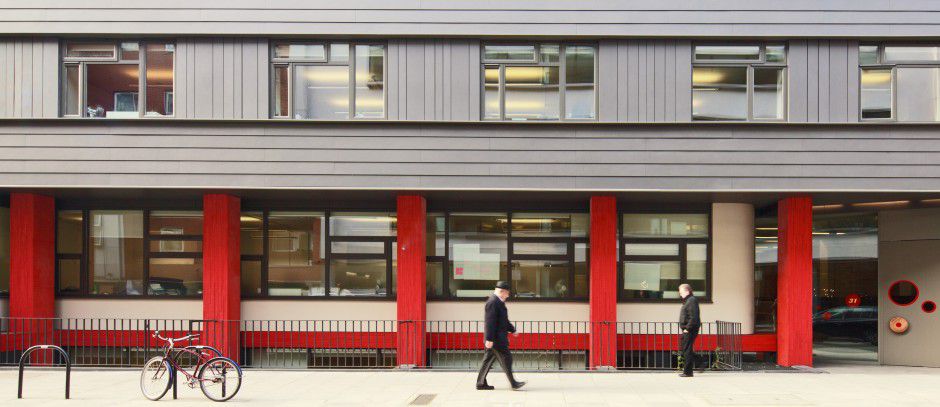 Each of these serviced offices in Farringdon are available fully furnished or unfurnished and have complete IT telecomms support to match your needs. The office is CCTV monitored and has 24 hour access. There are also 6 meeting rooms in Farringdon for rent and virtual offices for hire are available.
How to reach these serviced offices in Farringdon on Kirby Street
These serviced offices on Kirby Street are in the heart of Farringdon. Just three minutes away on foot from Farringdon Station, which is served by Thameslink trains and three London Underground lines.
Contact us
Telephone: 020 3434 3860