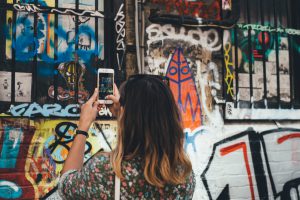 The temperatures are rising and the UK is threatening to show signs of summer, albeit intermingled with heavy rain and dense clouds. Whilst 12% of gym subscriptions are made in January, now is the time where panic strikes and the gym becomes crammed with those trying to rid themselves of that winter coat that should have gone by now, but has outstayed its welcome.
No doubt a 'healthy lifestyle' is a phenomenon that has reared its head in recent years, certainly a positive, but it seems that simplicity by way of approaching it has gone out the window, and like all trends, has been exploited. A simple diet and exercise is no longer the answer, but superfoods and substitutions are charging forwards, monopolising the snack market. Last year popcorns sector outperformed the entire market, and rose by 40%, with brand such as Walkers taking a hit of nearly 5% in relation to previous years.
It is undeniable that we are all warriors of food faddism to some degree, and even the sanest of us are willing to pay £4 for a green juice from Pret-A-Manger in a hope it will 'detoxify' us on a Monday morning, after a heavier-than-intended weekend. Yet it seems that in London, a microcosm of the worlds cuisine, the diet fads have moved on from the Atkins pure protein hype and taken a turn for bizarre and obscure, a juxtaposition to the burger craze that has also taken London by storm, is there perhaps a link?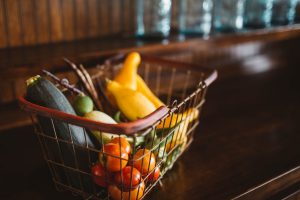 Juicing certainly comes up top, with the laymen abusing their small morning orange juice and substituting a medley of juiced fruit and veg for their meals. Lo and behold they begin gaining weight due to the high sugar content, and a vicious cycle is created.
Hippeas is an example of the obscure, a brand with a unifying slogan 'Power to the PEAple', they are a snack with a chickpea base, allegedly good for you, with all the buzzwords: Gluten Free, Organic and Vegan, and moreover supposedly 'Good for the Earth' (I might highlight that broccoli is also good for the Earth, and doesn't require an excess of energy for packaging amongst other things).
An example that enters into the bizarre is the Detox Tea fad, perpetuated by brands such as TeaTox and BooTea. These are essentially overpriced laxatives, with diuretic qualities due to the high level of caffeine which in turn causes dehydration and ensures the onset of side effects that are usually likened to a virus.
Whilst competition is key to a growing economy and healthy alternatives can only be a step in the right direction I would implore you to consider what you are buying. Trying to maintain a balanced diet? What happened to a good old banana to satisfy your afternoon slump? Whilst some foods can be healthy alternatives, the majority of these snacks are pumped with sugar and salt, and hiding behind a veil of gluten free and suitable for vegans. The myth that no one wants us to know is that the human body is perfectly capable of detoxing itself and does not require the burden of help. On occasions if you crave that unhealthy snack, just eat the mars bar, moderation is everything.
Please reach out to share your stories, continue the debate, and to introduce your business to us, 020 3434 3860 / sales@reesa.com
Thank you:)
Maya