It has been a while since we featured any of the serviced offices in Shoreditch, and so we thought we would remind you of a great option available on Dufferin Street. This modern workspace is chiefly aimed at the creative industries and personalises work environments to suit the needs of its clients. Its inspirational interior design has been drawing in companies who specialise in production, media, photography and web design.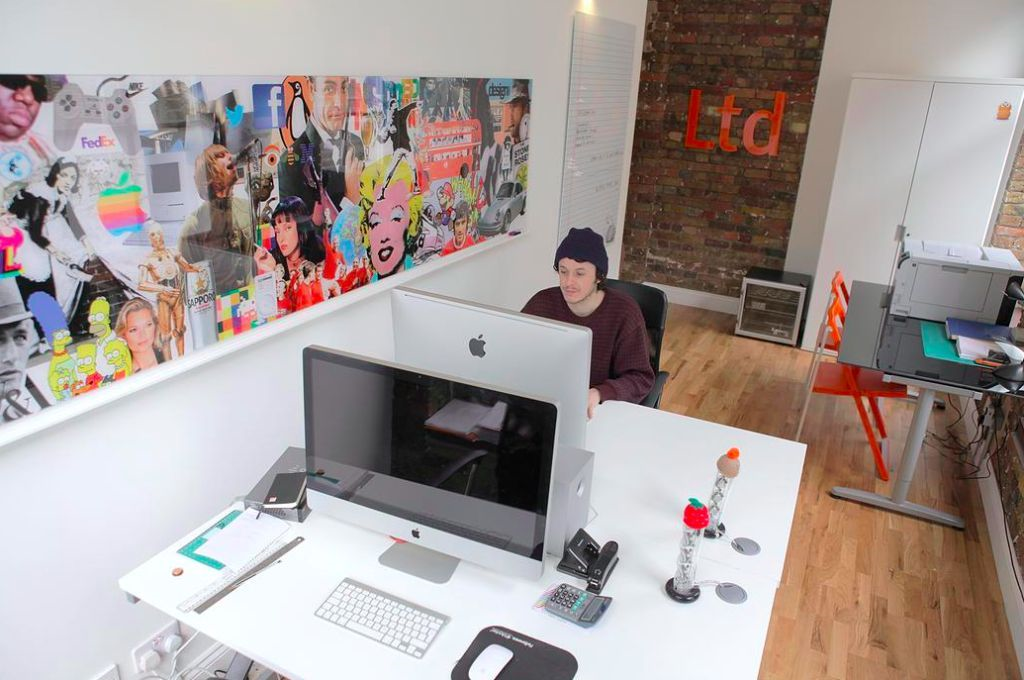 These creative workspaces are typically Shoreditch and provide quirky designs. Dufferin Street exudes an entrepreneurial atmosphere and offers its occupants additional services to help their businesses grow. Complete with a manned reception, meeting room facilities and a roof terrace club, 14 Dufferin Street is one of our favourite serviced offices in Shoreditch.
On the roof terrace RQ Spaces host community events, film screenings and barbecues (although we guess they may be done for the year).
Dufferin Street is in a prime Shoreditch location walking distance from Old Street, Barbican, Moorgate and Liverpool Stations, each providing valuable transport links across London.
If you are interested in acquiring space in serviced offices in Shoreditch then we are at hand to help. Our unrivalled experience in the area is invaluable and we strive to find the best possible deals for our clients. To get in contact, email Maya at sales@reesa.com or call us on 020 3434 3860.