The Tea Building on the corner of Shoreditch High Street and Bethnal Green Road is owned by one of the area's largest land owners. Without a doubt it is one of the most desirable and sought after addresses in the Shorditch area. The landlord has been busy improving the desirability of the now Iconic Tea Building for some time now, and as the rents have crept up in the area, a more mixed tenant mix is emerging both creative and Tech based.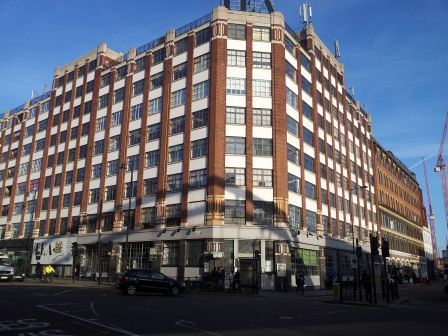 One of the Tea Building's most interesting tenants, Mind Candy has recently agreed to take new offices at Bonhill Street in the heart of Tech City. And with this departure some office space is becoming vacant soon. Shoreditch Office Space understand that the Landord has appointed disposal agents and a pre-marketing campaign is underway, meaning that if you are looking for about 10,000 sq ft on a single floor (hard to find in Shoreditch – let alone The Tea Building) then this could be a great opportunity to see whether your a Tea sort of person.
Shoreditch Office Space are not the appointed letting agent for this building. We are a tenant only property consultancy that advises occupiers on their office search and relocation projects in East London.
To discuss your requirement or for a general chat about offices in Shoreditch please contact Sean at sales@reesa.com
thanks for visiting
Shoreditch Office Space
This is a blog, we comment on the market and sometimes deals that we are doing, things we find interesting and relevant to searching for offices in Shoreditch or Tech City. Shoreditch Office Space do not represent Landlords – we fight the corner for tenants, and these views our independent and represent the writers thoughts at the time, we are not looking to start a revolution.